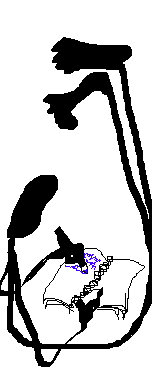 NYC reading, F&F sale, and Ennie nomination
Various writing news:
Dream Askew/Dream Apart, a book containing two tabletop roleplaying games (queer speculative fiction and Jewish historical fantasy respectively), by me and renowned game designer Avery Alder (author of Monsterhearts and The Quiet Year), is up for three Ennies, the tabletop gaming awards given out at GenCon. The book is nominated for Best Game, Best Setting, and Product of the Year.

If you want to vote ethically without buying a bunch of games, you can check out the free playtest kits for Dream Askew and Dream Apart, as well as free previews of many of its competitors. For instance, in the Best Game category, there is a free preview of the stunning game of dying languages, Dialect, a free quickstart for the contemporary-Britian-bordering-the-Hidden-World fantasy game Liminal, and a pay-what-you-want version of the xenomorph-battling science fiction horror game Mothership, all in PDF. Sadly I cannot find a free version of Companion's Tale , but there is an actual play podcast episode by the amazing One Shot group (who also played Dream Apart in three episodes). If you want to see what's new in tabletop games, you could do worse than reviewing the nominees... and you'd then have enough of an idea of them to fairly cast a vote. (The voting page also has links for the nominees in the other categories).

Here's where to cast your votes. It's fine to only vote in one or two categories. Only vote once, but pass the word on to your friends and nemeses.

I'm heading to New York next week!

On Wednesday July 17th, I'm not reading, but I am planning to catch Theodora Goss and Cadwell Turnbull reading at KGB.
On Thursday July 18th, I am reading, together with Karen Heuler, at the magnificent Erewhon Literary Salon of my publisher, Erewhon Books. The salon sounds seriously fun, I am told there is often dinner and games as well as reading. You need to RSVP! Do so here!

My story "Rejoice, My Brothers and Sisters!" sold to F&SF, it will probably be in the Nov/Dec issue, possibly Jan/Feb. It's nice to be back in its pages, and lovely to work with Charlie Finlay again.
Posted by benrosen at July 11, 2019 05:58 PM | Up to blog