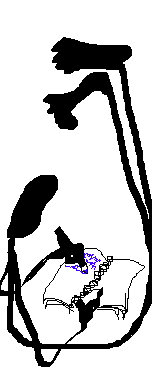 "Night Waking" under CC license, here, and at Beam Me Up
Here's a story: "Night Waking".
It was originally published in the much mourned little zine with teeth, Flytrap, in 2004, and it didn't happen to be collected in The Ant King and other stories. It's under a Creative Commons Sharealike license, in case you want to make, you know, a noncommercial rock opera out of it, or something.
And look here, more podcast wackiness: Beam Me Up has decided to podcast "Night Waking" as part of their 197th episode; it starts at 12:40. So, eyes or ears, you choose. Warning: it's not exactly upbeat.
Posted by benrosen at February 25, 2010 08:11 PM | Up to blog