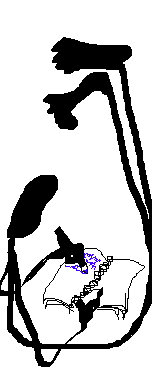 World Fantasy Awards
The World Fantasy Award nominations are out, and "A Siege of Cranes" is on the ballot.
Congratulations to Mary Rickert (dominatin' with three nominations for her marvelous stories and collection!), Susan Groppi (also on the ballot thrice, if you squint, since she edited "Siege" in Twenty Epics as well as being nominated for the fabulous Strange Horizons), Mr. Ford with double nominations, Mr. Moles for Twenty Epics (plus editing "Siege"!), Ellen Kushner (more nominations for the excellent TPOTS, and did I tell you guys I helped pick the title? huh? huh?), Ellen Datlow, Leslie Howle (and it's lovely to see my alma mater Clarion West recognized), the inimitable Mr. Ryman, my ancient nemesis Mr. Rowe (who emailed me to say "and so our game begins again..."), and all the rest of the folks on the ballot, who I admire from afar.
It's a fine ballot and it makes me very homesick, because if I were still in Falls Church, it would be a no-brainer to jog up to Saratoga Springs for the weekend. As it is, it seems unlikely. On the other hand, I mean, it's closer than Alberta...

Posted by benrosen at August 15, 2007 04:39 PM | Up to blog