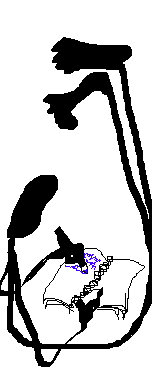 Strangely Horizontal
The magnificent Susan Groppi interviewed me for the relaunched Strange Horizons Podcast, in two parts.
Update: and here's their actual page about the podcast episode, with links.
Strange Horizons is, as you all should know, inimitably wonderful. They've published lots of my stuff, and they are the shining example of free, professionally remunerated fiction thriving on the net, in the wake of many wonderful venues that have died. Not to mention being among the best sources of speculative poetry, essays, and reviews. They are all-volunteer, so practically their only costs are running the servers and paying the authors.
They've just extended their fundraising drive, because this year they are having trouble meeting their fundraising goal. Perhaps, after seven years of publishing 51 weeks a year, rain or shine, people are getting blasé about their existence? Well, more likely it's that they moved to a once-a-year fund drive, from twice a year, and people haven't figured that out yet. Still -- for a funding hitch to damage Strange Horizons would be a tragedy; they are at the heart of short speculative fiction in the twenty-first century.
Go give them some money, even if it's five bucks, because for getting other grants and such, it's really important for them to be able to show broad community support.
Posted by benrosen at August 13, 2007 04:12 PM | Up to blog