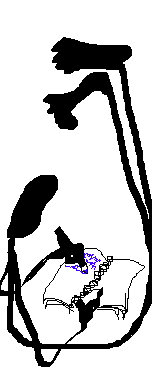 Capclave Schedule
The weekend after next I'll be at Capclave, the friendly, folksy, sleepy little con around the corner. It's not overwhelming and bewildering like those big cons. I actually sit down and play silly card games at Capclave, that's how mellow it is.
Tentative schedule:
Saturday, October 15, 2005 12:00 PM
Are there any utopias is SF/F Today?
with John C. Wright, James Morrow, Michail Velichansky, Ernest Lilley Why do all current writings have utopias become distopias?
Saturday, October 15, 2005 3:00 PM
We Like Short Shorts...Or Do We?
with Michael Swanwick, Edward Lerner, Kathryn Cramer
Is there a place for the micro-story?
Sunday, October 16, 2005 11:00 AM
Reading
Sunday, October 16, 2005 11:45 AM
Signing (?)
Sunday, October 16, 2005 1:00 PM
On the Question of Pournelle's Axiom: Will There Be War?"
with Thomas McCabe, John G. Hemry, Nancy Jane Moore, Dave Goldfeder, Teresa Nielsen Hayden
(What the heck is Pournelle's axiom, by the way, and can a question be an axiom? I don't think so.)
Posted by benrosen at October 3, 2005 09:26 AM | Up to blog