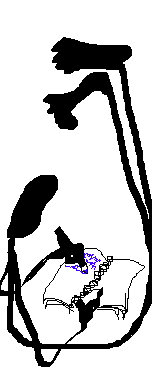 Orphans from Iceland
Got my contributors' copies of Issue #15 of McSweeney's, which contains my story "Orphans". This is the Icelandic Issue, with half the stories in translation from Icelandic and an enclosed weird and tacky Icelandic mini-tabloid.
I am pleased about this. Iceland rocks. It has 290,000 people and publishes 1000 books a year. Everyone in Iceland has to moonlight at several different jobs so that they can pretend they have enough people to be a nation-state with a cosmopolitan, urban center. A tiny bus stop in the remote north, next to a farmhouse, with nothing else in sight for miles but sheep (always in groups of three), icebergs, and volcanoes, will typically be accompanied by a major piece of expressionist sculpture. Rejkjavik is one of the architecturally coolest cities I've seen.
Hence my tribute to Iceland (Outermost Thule) in that Zeppelin story.
Plus, I love Bjork.
However, the rotten, 18-months-buried-in-sand shark they feed tourists: not so much.
Posted by benrosen at February 7, 2005 12:13 PM | Up to blog