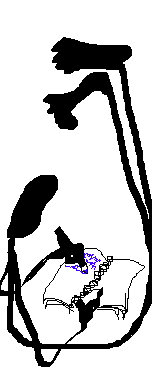 Zeppelins
The Hugo-winning review zine Emerald City has very nice things to say about my novelette in the All-Star Zeppelin Stories anthology, which debuted on Halloween (and which you can get here):
"What really impressed me about the anthology was the consistent quality of all the stories... Every anthology, however, has a stand-out story. For me, this time, it is Ben Rosembaum's eccentrically titled "Biographical Notes to `A Discourse on the Nature of Causality, With Air-Planes' By Benjamin Rosenbaum"... The anthology has all sorts of fabulous re-imaginings of the airship, but there is nothing else to match Rosembaum's magnificent Hindu war-city....

'Every cubit of its surface was bedecked with a facade of cytoceramic statuary – couples coupling in five thousand erotic poses; theromorphic gods gesturing to soothe or menace; Rama in his chariot; heroes riddled with arrows and fighting on; saints undergoing matyrdom. In one corner I spotted the Israelite avatar of Vishnu, hanging on his cross between Shiva and Ganesh.'

Eat your heart out, Kim Stanley Robinson."
Heh. I liked that bit too. :-)
Posted by benrosen at December 1, 2004 11:55 AM | Up to blog