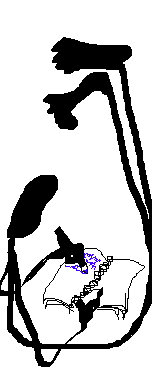 Shuffle
via Susan, via Tim, and so on, the shuffle blog-meme: here are the first ten songs that come up in iTunes (or your player of choice, if you have the uncontrollable monkeylike urge to imitate me) on shuffle. Mind you, I have been dumping everything I own or come across into iTunes ...
Mama's Always On Stage, Arrested Development
Ride On, Lulabox
Heatwave, Martha Reeves &The Vandellas
Cloud on My Tongue, Tori Amos
Mr. Peppermint Man, Dick Dale
Washed Away, Arrested Development
Rhythm of the Blues, Mary Chapin Carpenter
I Thought I Heard Buddy Bolden Day, Dr. John
Michael, Etti Ankri
Shir Labat (A Song For A Daughter), Etti Ankri
Funky. I will now listen to this mix.
Posted by benrosen at November 16, 2004 01:04 PM | Up to blog