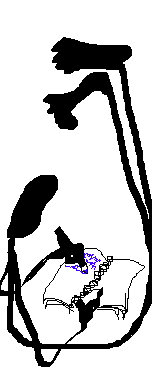 All the Things
So in case you missed it:

The Unraveling, my debut novel in English, is now pre-orderable at various and sundry sorts of places.


There's going to be some kind of Northeast/Midwest tour this summer, starting at Readercon and ending in Chicago; watch this space. (Am I allowed to say who with? It's a joint roadtrip with an excellent compatriot. Did we announce that yet though? Maybe I should check first.)


My story "Rejoice, My Brothers and Sisters" came out in the Nov/Dec issue of F&SF, available in paper and bits (one can also subscribe)...


I did an interview with F&SF about that story, in which I marvel and fret about embodiedness.


My extremely talented little sister, an indie filmmaker with two brilliant films under her belt, is making a movie of my short story "Night Waking" (originally published in Flytrap, Heather Shaw & Tim Pratt's once-and-hopefully-future little zine with teeth). The movie got fully funded on Seed & Spark well before its deadline, and they shot it last weekend!


I sold a story to Asimov's; it's set called "Bereft, I Come to a Nameless World" and it's set in the same universe as The Unraveling.

Posted by benrosen at December 11, 2019 10:13 PM | Up to blog