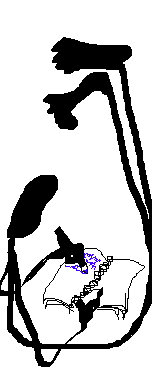 Wiscon Schedule 2017
10:00–11:15 am
We read the things.
Eugene Fischer, Jed Hartman, Benjamin Rosenbaum, David J. Schwartz, Kat Tanaka Okopnik
Swearing is something that comes naturally to people. Swearing is also highly cultural. 'Damn!' only works if a culture has the concept of damnation. Short versus long invocations, it all goes together. How do you construct a swearing culture for a new people? How does it vary by social class? Let's find out.
Monica Valentinelli, Dylan Edwards, Benjamin Rosenbaum
Also, sekrit playtests of Dream Apart (Friday, 10am-1pm) and Shtetl World (Saturday, 11:30am-2:30pm).
Amal is GOH omg!!!
Posted by benrosen at May 23, 2017 12:26 AM | Up to blog