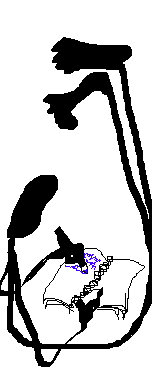 A Gift from Dad
In commemoration of a recent happy occasion, my Dad wrote me this small poem:

Before each new journey a man is named
Master in Charge and Hero.
Relying on strength, extraordinary natural beauty, and unmatchable machismo,
his advanced parties plant yellow flags on railroad terminal yards. Flying in freedom
they help bring in real, true, happy days and years.

In addition to working, in my opinion, very well as unsettling lyrical Borgesian flash fiction, it also -- this being my Dad -- is a riddle which contains a secret. One which my Gentle Readers will no doubt soon unravel.
Posted by benrosen at September 22, 2014 04:53 PM | Up to blog