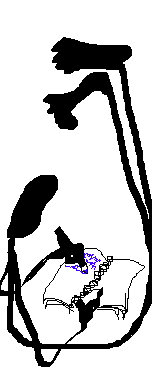 Carbon Offsets
I am doing a little research on voluntary carbon offsets this morning; this post is mostly to collect that so I can find it in the future, and secondarily to ask the various hive minds (the lugubrious, senescent blogospherical one, the sprightly one libri faciem by reference, etc) for further input, and then also to share with y'all what I have found.
So carbon offsets are not necesarily all they are cracked up to be, and everyone who writes an article about this is required to use "an inconvenient truth" in their title somehow.
The voluntary market is apparently a crazy Wild West full of scamsters and well-intentioned collapsed projects; Coldplay ended up funding a grove of dead mango trees; planting trees is anyway fraught, since it seems to sometimes involve one local party to an ethnic dispute clearing out the other party, burning their villages, planting an invasive monoculture of trees and cashing the carbon offset checks, whereupon the other party to the dispute comes back and burns down the trees, releasing the carbon. (A better bet is building lots of scary looking flame-towers to burn methane coming out of a concrete-covered landfill, which looks very industrial-dystopian and not crunchy-granola at all, but produces a hell of a lot more greenhouse gas reduction).
And the great danger, of course, is that this feel-good solution -- "an imaginary commodity created by deducting what you hope happens from what you guess would have happened" -- will distract from the hard work of actually reducing emissions locally. Rather than rich countries and companies actually building solar plants, or bicycle lanes, or changing their filters, or whatever, they can buy good PR funding vaporware projects in poor countries.
That's all well and good. I appreciate these journalistic exposé articles, and the point is well taken. But it's all somewhat skew from what I actually need in order to make decisions in my own actual local area of control, i.e. my own consumption. Sure, offsets are awfully sketchy compared to actually reducing consumption. But I already, personally, don't have a car, and bike everywhere; I live in a small apartment; the electricity coming out of my wall is actually generated by water turbines and solar panels, not just offset-as-if-it-were. What I do that is climate-change-extravagant is fly transatlantically, and I'm not going to stop. I'm going to Wiscon, and to visit my family. The fictional notion of "offsetting" this, marketing gag though it may be, is an appealingly simple answer to the general question "how much of my donatable money should I allocate to things that might directly affect climate change, as opposed to other goods?"
Therefore I'm not really interested in the general critique of the notion, nor of the worst horror-story examples, which is what (driven by their own economic imperatives) the journalists are interested in showing me. I know the whole notion is somewhat iffy, but I don't think it's totally absurd; what I'm interested in are which are the best projects to fund (or standards to pay attention to, since there is a seething soup of those), not the exposé-ready worst.
This WWF report on the standards is somewhat more helpful; its caveats are quite sobering as well. The standard that seems to come out least iffy is the CDM Gold Standard, although, of course, that is the one co-designed by the WWF, who also wrote the report...
I assume it's also better to go directly to a project developer, rather than to some aggregator who will take a cut. All of which leads me to something like South Pole Carbon; carbon offsets from a gold standard project from these guys, for our yearly travel will cost about 300 bucks.
Is this model sensible, or am I better off giving this money somewhere else?
Posted by benrosen at June 27, 2011 09:35 AM | Up to blog