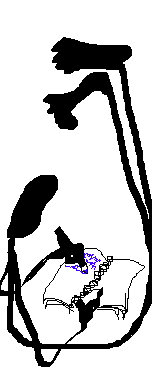 Egypt
So, right, like everybody, I've been thrilled and moved and excited and enthralled, and if we stop the movie right here, right now (watching the world wake up from history!) and the credits roll, then man, that is one feel-good Hollywood-ready adventure.
But I fear the hard part is just starting.
Up until now there has been a solid alliance between, if you'll forgive the bleak analogy, the Girondists and the Jacobins. My take is that the literate urban Facebookers can actually win democracy and civil liberties, at this point, if they can deliver to the military a functioning economy pretty soon. The military will go for a "Turkish solution" in return for stability. But to do that, the remarkable Wael Ghonim (from web 2.0 marketing dork to national hero in a month! -- his twitter feed from Jan 9 to Feb 9 is the most inspiring and eyeball-kicking SF narrative I've read this year, not to mention the Dream TV interview) and his buddies have to prove that they can get the workers -- whose pressing issues are economic, not political -- to stop striking. That won't be easy. Liberty, once awakened, is hungry.
I want them to win -- all of them, the geeks with villas in Dubai and the workers at the Suez canal. May their solidarity with one another not be a passing thing. Go Egypt go!
(Which doesn't, by the way, mean I think the workers should stop striking just to placate the military. That's for them to decide. I just think the democratic forces, Jacobinite and Girondist, should hang togther -- or else they will hang separately.)
Update: this is a fascinating, distinctive, and seemingly plausible take. And this is in some ways a good counterpoint to it.
Posted by benrosen at February 17, 2011 06:25 PM | Up to blog