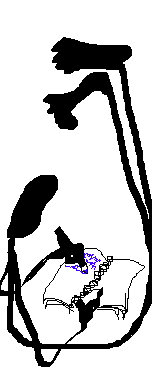 On inculcating values in children
This came up in the comment thread of that last post on shareable.net; I answered it there, but it seems worth a separate post here.
Jason Sperber asked,
I'm the father of a five-year-old and a one-year-old, and I'd love to hear more about how you're discussing issues of economics, money, work, consumption and value with your children in ways that encourage them to question the [....] culture that surrounds them. I try to have conversations with my five-year-old about these kinds of things [....b]ut I'm not always sure my message is getting through, especially when she receives different messages from her friends at school. [....] I want to encourage the kind of questioning your children, Ben, seem to be doing on their own, without being too didactic.
I do so love it when people ask me about parenting. :-) I spend so much time thinking about it, and have relatively few opportunities for output. My answer here as little to do with the actual content -- critique of materialist, consumerist culture -- and more to do with the general problem of having beliefs you want to effectively communicate to your kids.
Here's what I wrote Jason:


One thing I would say is that kids learn relatively little from instruction. First, your influence as a parent is highly overestimated by society. People frame the "nature/nurture" debate as if the only things constructing kids' characters are genes, Mom, and Dad, and that's absurd -- already at five, kids are absorbing as much from peers, school, advertising, etc., as from parents. Kids are designed to soak up the culture they live in like sponges. And in a way, this is a good thing. They should be paying attention to the whole world, not just you. You want them taking in lots of information and thinking about it.

Then, granted that your influence on them is a fraction of the total environmental influence, I'd say the way that influence works is probably, let's see, 70% modelling, 20% listening, and 10% actual explicit input -- and of that 10%, 90% of what gets absorbed are things they asked on their own initiative because they wanted the answers. Meaning that the effect of prepared lectures by the parent is 1% of total parental influence which is only one voice in a lot of voices to begin with.

So, what you can actually do is, in descending order of importance:

Live by your own values, and let them see you do it,
Listen with an open mind to their thoughts, questions, and explorations, not rushing to give them answers, giving them space to have different opinions than yours,
Answer their questions as honestly as you can, and
Tell them your own philosophy.

Trying to ensure that kids hold certain opinions is a losing proposition. They will fight for the freedom to hold their own opinions and come to their own conclusions, so attachment on our part, as parents, is counterproductive. That doesn't mean we don't get to strongly express what we believe, and insist on behaviors we feel are incumbent to insist upon. We can do that while modelling respect for dissent and disagreement -- even pride in independent thinking where it differs from ours.

Ideally you present your kids with a consistent, passionately held view of the world. It's one option for them to sample, as they explore their universe. If you respect their opinions, they will tend to respect yours. They will conduct empirical tests, to determine whether you are bullshitting them or not. In the end, they are going to make up their own minds.

There's a separate, interconnected issue about what kids are exposed to. You can't stop them from having their own opinions, but that doesn't mean you have to leave them to passively bathe in the onslaught of commercial values being pumped out of the TV. You get to decide what environments you think are good for them -- not to control them and make them think like you, but to protect them and make them think like them.

Book recommendations: "Simplicity Parenting" and "How to talk so kids will listen, and listen so kids will talk"

I also added some specific examples relating to talking about consumerism, social justice, and economics.
Posted by benrosen at June 3, 2010 06:42 PM | Up to blog