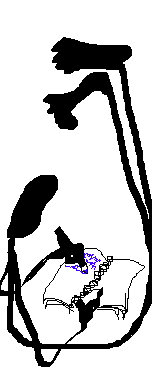 Corollaries to the second law of thermodynamics
The best argument for death is children.


More specifically, in a putative stable future society abritrary able to extend life and actually serious about sustainable management of resources, there are two natural (and rational) political parties:
The above is a specific case, assuming discrete individuals and a constant average consumption per individual, of a more general trade-off. The tradeoff is equally well exemplified by "Few of Us in Mansions" vs. "Many of Us in Tents", low vs. high sampling rate and resolution in simulations, etc.

(How egalitarian the distribution of resources is actually matters little for our purposes here -- though inegalitarian distribution of resources has a way of distracting from this tradeoff, giving it at least the appearance of being provisionally irrelevant.)

The most general formulation: "there are many defensible answers to the question 'what should be the granularity of individual sentient existence?'"
Posted by benrosen at September 24, 2009 09:14 AM | Up to blog