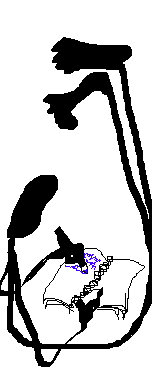 A Little Writing News
Other Earths is out, containing a bit of abstract bleak-whimsy by me, "Nine Alternate Alternate Histories", as well as more substantial efforts by others, therein many very good things: almost everything in there was good, really, and the Wilson, Goss, and Shepard stories were terrific.

(Moles and I are trading contrib copies, so I'm also reading Eclipse Two, which I'm not in, but also like a lot.

(Note: I'm trying to link to Powell's more because I am pissed off at Amazon for their gayfail, but their entry for Eclipse Two is so mangled I'm not even sure they're talking about the same book; please, Powell's, get it together.)

)
In addition to the Hugo, "True Names" is now also a finalist for the Locus Award. Wish I could go to Seattle!
I sold a story: "The Frog Comrade", to F&SF. It's been a while since I've gotten one of those letters in the mailbox, concentrating as I have been on the novel, Resilience, and the occasional children's picture book script. It felt nostalgic, and good.
Will post Wiscon schedule soon; on the way back, though, I'm reading in New York City:


Like Old Man River, we keep on rolling.
Posted by benrosen at May 5, 2009 08:45 PM | Up to blog