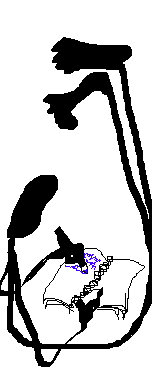 Reading at Stacy's
Stacy's Coffee Parlor is an oasis of good cheer, comfortable sofas, passion, art, reality (as opposed to chain-coffee-shop alienation), sassy wait staff, toys, magnet poetry, really good cupcakes, conversation and camaraderie amid the enroaching strip-mall sprawl of the beleaguered city of Falls Church. I was a regular there, when we were stateside. After six months of fancy European cooking, I recently asked my kids what their favorite restaurant in the world was. Hands down: Stacy's.
So what better place to read some fiction to a caffeinated evening audience, when we're in Virginia for the kids' spring break?
Monday, March 24th
7:00 pm
Stacy's Coffee Parlor
709 W Broad St (a.k.a Route 7)
Falls Church, VA
703-538-6266

Bus from West Falls Church metro: 28B.
See you there?

Posted by benrosen at March 4, 2008 01:12 AM | Up to blog