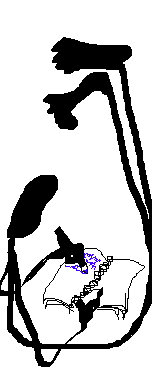 Sentient Flora on First Avenue
As previously noted, the art book Anthroptic which I did with artist Ethan Ham is opening tonight as a gallery show in New York City.

PS122 Gallery
150 First Avenue
New York, NY 10009


October 13 - November 4, 2007
Opening party: October 13, 5-7pm
I won't be there, as I'm in Switzerland, but go say hi to Ethan. (I also, by the way, am not going to World Fantasy. Esther just started a new job; too much chaos here.)
Ethan has also designed a spiffy new website for the project, where you can hear the professional voice actors (including our friend and my collaborator David Ackert, as well as Hristo Atanasov, Sally Beaumont, Marlo Flanagan, Vanessa Carol Hart, and the AT&T Labs Text-to-Speech Demo) reading the stories.
If you go, comment here and let me know how it was!
Posted by benrosen at October 13, 2007 02:13 PM | Up to blog