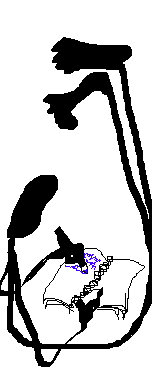 Rapid-fire Reading
I'll be reading on April 11th with a bunch of other Washington DC area SF writers including R. R. Angell, Tom Doyle, David Edelman, Nan Fry, Craig Gidney, Nancy Jane Moore, Constance Warner, Cecil Washington, and maybe Stephanie Dray.
Reaching for the Future: a science fiction rapid-fire reading

Wednesday, April 11th 7:30 p.m.
at the Tenley Interim Branch
of the DC Public Library

free

4200 Wisconsin Ave. N.W.
(very close to the Tenleytown Metro Station on the red line.)

202-244-3212.

If you're in town, hope to see you there.
Thanks to Nancy Jane Moore for organizing this!
Posted by benrosen at April 5, 2007 02:06 PM | Up to blog