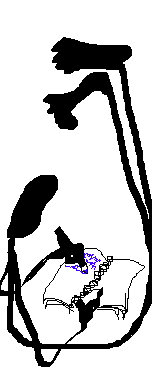 Tao and Not Tao
I was paraphrasing the Tao Te Ching for Aviva and Noah, and I told them this bit, roughly from chapter 33:


Which is smarter:
knowing about other people
or knowing about yourself?


"Knowing about other people," said Aviva, as if this were obvious.


Which is harder:
being in charge
or having will power?


"Hmm," said Aviva. "Being in charge."


Which is better:
having a huge pile of things
or having exactly what you want?


"Having a huge pile of things," said Aviva.
"Really?" I said, a little taken aback. "Why?"
"Daddy," said Aviva chidingly, "it's not good for people to have everything they want."





Posted by benrosen at October 3, 2006 03:59 PM | Up to blog