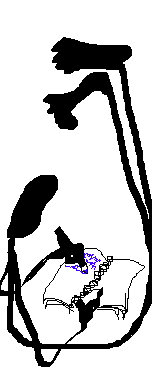 Tsunami Relief: Charity Efficiency and Transparency Ratings
My contribution to the blogosphere's response to the tsunami...
Here's Google's tsunami relief page, here's the Tsunami Blog and Wiki, and here is a table with ratings by watchdog organizations on the efficiency of the relief organizations most prominently mentioned, plus news:
(Since Charity Navigator's site seems to be having trouble with heavy load, I am adding links to the Google cache of their ratings, following the stars.)
Relief organization
Charity Navigator's rating (and Google cache thereof)
AIP's rating
Fulfills BBB's transparency criteria?
Notes
News
Association for India's Development
**** (cached)
not rated
not rated
Seems to be big in India, oft mentioned on tsunami blog
News
Medecins Sans Frontieres
(Doctors w/o Borders)
*** (cached)
A
Yes
Spends a lot on fundraising, but has a reputation for boldness -- going where many others don't (e.g. Myanmar?)
News
Oxfam
*** (cached)
A-
No
Spends a lot on fundraising. BBB objects to dodgy credit card promotion.
News
UNICEF
not rated
not rated
not rated
An article in Lancet(free registration required) criticizes the present director's focus on childrens' legal rights at the expense of basic survival aid. Anyone have any data on UNICEF's own efficiency, as opposed to national charities funneling money to it?
News
American Red Cross(via Amazon)
**** (cached)
A+
Yes
Big but apparently efficient; came under fire for usage of 9/11 funds and related issues; the BBB report has lots of details
News
World Vision
**** (cached)
B+
Yes
Christian charity with child and family sponsorships, added by request; US site having trouble?
News
Mercy Corps
**** (cached)
B+
Yes
added by request
News
American Friends Service Committee
not rated
A-
Yes
Quaker charity; added by request
News
Asha for Education
**** (cached)
not rated
not rated
Extremely efficient (volunteer staff, 98% to programs); usually focuses on education and long-term socioeconomic change, but responding to the disaster; added by request
News
Blog
American Jewish World Service
**** (cached)
A
not rated
Jewish international development charity; added by request
News
Salvation Army
not rated
not rated
Yes
Christian relief organization, added by request. Huge(13.5K employees), reputed to be very efficient (86% of funds to projects, volunteerism), low-key proselytizing, accused of discrimination against gays
News
Unitarian Universalist Service Committee
** (cached)
not rated
Yes
Unitarian relief organization, added by request.
News
Christian Children's Fund
*** (cached)
A
Yes
Historically Christian, but apparently non-proselytizing international relief and development organization, added by request
News
Americares
**** (cached)
A
Yes
Extremely efficient (99% to programs) nonprofit specialized in international disasters, added by request
News
Islamic Relief Worldwide
**** (cached)
not rated
not rated
Islamic relief organization, has relief operations running (from before the disaster) in Sri Lanka and in Indonesia, added by request
News
Sarvodaya
not rated
not rated
not rated
Local Sri Lankan charity, recommended by Sir Arthur C. Clarke: "a 45 year track record in reaching out and helping the poorest of the poor...has mounted a well organised, countrywide relief effort".
News
Blog
Catholic Relief Services
not rated
A-
Yes
Catholic relief organization, added by request
News

These ratings do not necessarily tell the whole story. The efficiency ratings rely on the distinction between "administrative", "promotional", and "administrative" expenses: what constitutes "program" expenses may vary greatly from charity to charity. For instance, the United States Fund for UNICEF gets four stars because 88.5% percent of its revenues go to "programs". But "programs" in this case means "giving the money to UNICEF" (as well it should, since that's its mandate). The 3.4% of administrative expenses listed does not include UNICEF's own administrative expenses. (However, UNICEF's FAQ says "you can choose to earmark your contribution for the tsunami relief effort...As each of UNICEF's Country Offices have their own annual budget to cover their overhead costs, your donation can go solely to the relief effort").

It pays to poke around. Look in the comments of this post for people's discussion of pros and cons of different charities, in addition to my own decisions.
Network for Good, also mentioned on the Google page, does not itself accept donations for tsunami relief, but rather provides further links to several different charities.
eBay's Tsunami Disaster Relief Page allows you to sell things on eBay and automatically donate 10-100% of the proceeds to one of eight charities.
If you are specifically interested in any others, let me know and I'll add them. I'm also interested in other feedback and reports on the charities, particularly if you have links (such as to news articles) that can document any problems that may be relevant.
American Institute of Philanthropy's criteria. Here is their page on the most effective ways to help victims of the tsunami (e.g. it's better to donate money than goods, beware of fly-by-night charities).
Charity Navigator's criteria ( or via the Google cache).
The Tsunami blog also mentions various other funds which are local to India and SE Asia; I don't have any information on their efficiency or transparency.
Give wisely, generously, and soon.
---
Update: Now that many billions of dollars have been earmarked for tsunami relief and reconstruction, by governments, corporations, and private individuals, you may want to consider donating to these charities' general funds, rather than earmarking your donation for the tsunami. Though the tsunami is the worst natural disaster of recent times, killing more than 150,000 people, it is dwarfed by things like AIDS (which has killed 19 million people and is destroying much of sub-Saharan Africa) and the war in the Congo (which has killed 3.8 million people, mainly from disease and starvation, since 1998). Posted by benrosen at December 29, 2004 08:08 AM | Up to blog