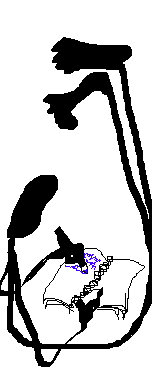 Stories coming out
I just sold "Orphans" -- an arch little story inspired by reading many many children's picture books to Aviva -- to McSweeney's. It will be in issue 15. I'll have to find out when that comes out...
Two anthologies with my stories in them are debuting at WFC this weekend: "Start the Clock", a science-fiction story about never growing up, appeared in F&SF but was written for the Exquisite Corpuscle anthology coming out from Wheatland Press (though it doesn't seem to be listed on their site); and "Biographical Notes to 'A Discourse on the Nature of Causality, with Air-Planes' by Benjamin Rosenbaum", a metafiction/Western/Victorian murder mystery/air-pirate adventure tale/alternate history/philosophical excursus written for All-Star Zeppelin Adventure Stories.
And I think Flytrap #3 might be coming out this weekend too, containing "Night Waking", a quiet, creepy, semi-autobiographical little story.
Posted by benrosen at October 26, 2004 02:09 PM | Up to blog